>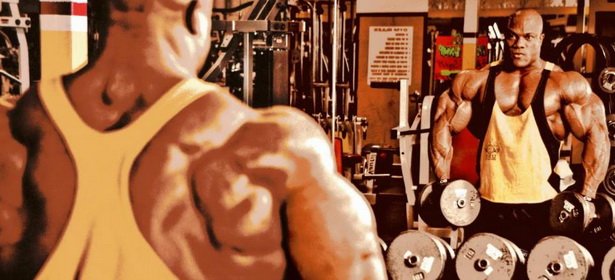 So many people cannot find time for the gym and prefer to exercise at home, using collapsible dumbbells. Of course, such training is unlikely to lead you to a stunning result, and you will never be like the guy on the cover of a fashion magazine, but still, the home training – it is better than the traditional evening beer with friends or watching of TV eating chips, pizza and Coke.
We offer you a list of exercises with dumbbells that you can do at home, with a pair of dumbbells in the arsenal and aspiration to training.
Target muscles and exercises with dumbbells
– Hamstrings
At home, on the hamstrings can be perform the same exercise as for the lower back – torso forward bend with dumbbells against the top of your back.
– Quadriceps
Squats with dumbbells, lunges with dumbbells.
– Calves
Calf Raises Over Step with weights (one foot or both feet at the same time).
– Chest
Dumbbell bench press, dumbbell pullover, Flat Bench Dumbbell Fly.
– Latissimus dorsi
One arm dumbbell row.
– Trapezius muscle (bottom).
Torso forward bend with dumbbells against the top of your back.
– Biceps
Alternate dumbbell curl, concentration curl, dumbbell curl (standing or sitting).
– Triceps
Seated dumbbell extension, one arm dumbbell extension, overhead triceps extention.
– Front deltoids
Dumbbell press standing or sitting (simultaneously or successively), front deltoid raises.
– Middle deltoids
Dumbbell side lateral rise.
– Rear delta
Bend lateral raises.
– Upper trapezius
Dumbbells shrugs.
– Forearm
Flexion and extension of the hands grip at the top or bottom.
– Abs
Various versions of twists and leg raises.
Tags: Exercises with dumbbells

This entry was posted
on Wednesday, October 17th, 2012 at 9:20 pm and is filed under Uncategorized.
You can follow any responses to this entry through the RSS 2.0 feed.
You can leave a response, or trackback from your own site.