>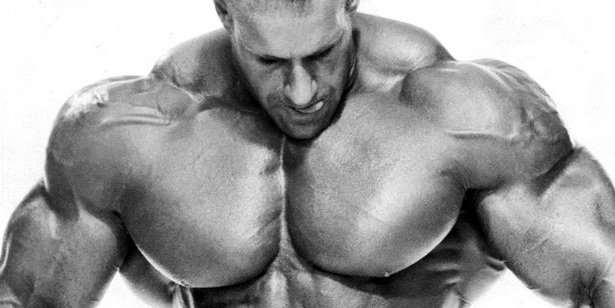 If you are looking for somebody who will inspire you to go to the gym – Goldenmuscles.com can say Jay Cutler is the perfect candidate. Jay Cutler is IFBB Professional that is well recognized all around the world with its perfect body shape.
In 1991, at eighteen years old Jay Cutler began training. His first workouts were designed just to look better. But as much he trained as much he loved it and in short time his interest quickly led to competition. Jay Cutler debuted in 1992 at Gold Gym Worcester bodybuilding championships. His efforts bring him 2nd place in Men's Division. One year later at NPC Iron Bodies Invitational he took his 1st place. This was the start of his bodybuilding career. From that time he has won the title Mr. Olympia four times and participates in many no less well known competitions.
His workout program becomes famous all around the world and many athletes convinced that the body shaping methods by Jay Cutler gave them the best results – Goldenmuscles.com convinced itself.
Jay Cutler is well known by his chest, back and shoulder workouts. Although his training programs are directed for professionals, it can be also helpful for the ordinary people to get a great body shape. Try Cutlers chest workout and achieve your goals: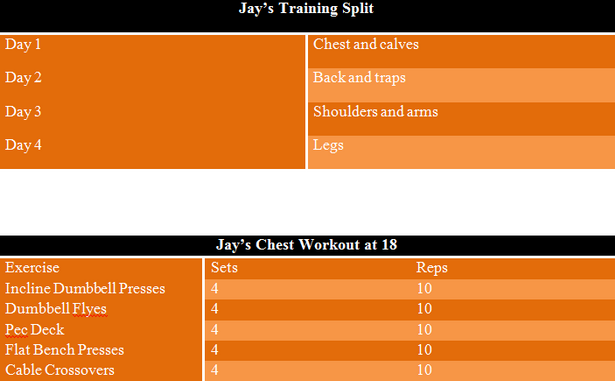 This entry was posted
on Monday, May 21st, 2012 at 7:18 pm and is filed under TRAINING.
You can follow any responses to this entry through the RSS 2.0 feed.
You can leave a response, or trackback from your own site.