>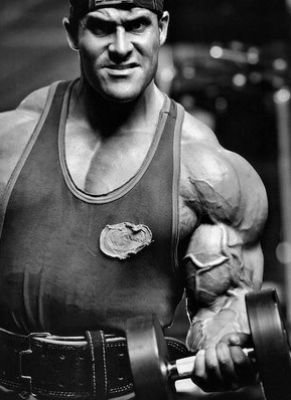 If you are looking for a way to build strength and bulk, then considering bodybuilding workouts as the main priority which can help you to get into the body shape you desire. The several options that are available for creating a routine can easily help you to create the muscle you desire while providing you with a new look to bulk up and get the definition and tone that you have always wished for. Knowing how to look for the right bodybuilding workouts can help you to define the right routine without injury. Even if you do bodybuilding for 10 years the wrong way, it will not yield any results. Do it correctly and you will start seeing results in a month or two.
The first step to finding the right bodybuilding workouts is to analyze where you are at with your body. If you have never done bodybuilding before, then you want to start out with some beginning routines. Your muscles will naturally move into shock when you are beginning bodybuilding training, which can cause injury and may stop you from building your muscle. For the first 8 – 12 weeks, you want to make sure that you combat against this by building a routine that doesn't cause your muscles to be overextended and that works you into a simplistic routine.
Suggested beginner bodybuilding workout
The first few days do ground exercise alone. This will prepare your body for the drastic change. Then slowly change to the bodybuilding machine route. The following is a sample beginner work out when you can start after a week.
15 minutes floor exercise
2 sets of Bench Press
2 sets of Peck Deck
2 sets of Shoulder press
2 sets of Hamstrings
Ab crunches
After the first 8 – 12 weeks, you can then alter your bodybuilding workouts by taking them up a notch. You can effectively do this by looking into intermediate and advanced workouts that are known to assist you with your needs. This should focus on gathering more performance for your building. With your new improved bodybuilding workouts, you should also be able to lift more weight and create stronger and sexier abs. The advanced level will take this up one more notch with more workout days that are added in, more weight that you can lift and the ability to focus on bulking up different muscles.
When you are into professional bodybuilding it is mandatory that you need to take manual weight for pumping up those muscles. Take manual weights only after 2-3 months of beginning bodybuilding workouts. You may have problems in the beginning when it comes to balancing the manual weight. So ensure that someone is near to support you in case of any problems. I suggest that you seek professional help of a trainer for the first week at least. See how Arnold did his bodybuilding.
When you are into professional bodybuilding work outs it is mandatory that you need to follow that specific diet plan after careful calculation of nutrients, and other basic components of food. A well balanced meal is essential while you are trying to build muscle. The simple reason is that when you are building muscle what happens is that you are breaking down or causing damage to your muscles and proteins are necessary to rebuild those muscles. Following 5-6 times a day meal plan will be beneficial for your set bodybuilding routine.
With the three stages of bodybuilding workouts that are used for bulking up is the ability to work into some of the best tone and looks. By creating workouts by the level you are at, you will easily be able to work into the body you want, while getting the muscle that fits you best. Through the simple to follow workout times, you will be able to move past your basic look and into one that can keep turning heads or help you to enter into competition.
Tags: Bodybuilding workouts

This entry was posted
on Tuesday, June 8th, 2010 at 11:03 am and is filed under TRAINING.
You can follow any responses to this entry through the RSS 2.0 feed.
You can leave a response, or trackback from your own site.