>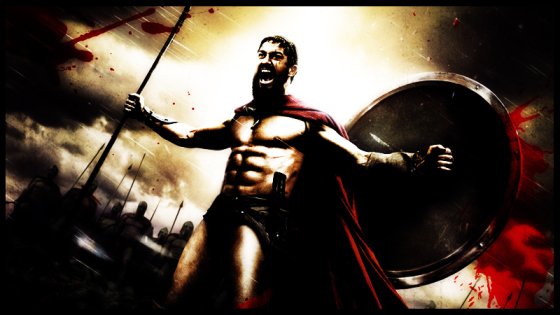 Well defined abs is the dream of many. And the harder it is to achieve, the more it wants. Abs fascinates, attracts attention and is a matter of pride. Yes, there are people who do not need to exert much effort to show off their cubes on the beach, but in most cases it is a long and laborious work.
Let's dispel the myths that can prevent you from achieving the goal:
1. Number of packs = number of muscles
Rectus abdominis – that is the muscle that it is divided into packs with horizontal and vertical tendons. The amount and form of packs is determined by genetics, and to change anything hardly anyone can.
2. Many reps = perfect abs
In fact, it is not true. If you do many reps, then, after reducing the percentage of body fat, you will just see a flat abdomen. But for the packs to become packs you need to work with additional weight performing 8-12 reps, the situation is the same as with other muscles.
3. Daily workouts = well defined abs
Abdominal muscles are the same as all other muscles. And they also needs time to recover. You have to work intensively on the abdominal muscles to three times a week.
4. Crunches = best exercise for the abs
In fact, for the abdominal region there are a huge amount of exercises. You need to choose those that are right for you, under which you feel fine work of the target muscle. And do not forget that all the exercises to be performed with perfect technique.
5. Perseverance in training = well defined abs
You should remember that till in the abdominal region exist excess fat you can not see packs. But strength training alone is not enough. Fat is removed by diet and cardio training.
6. Side bends = well defined abs
In fact, the side bends is not the best exercise for the abdominal muscles. This movement involves primarily the obliques, strengthening and enhancing them. And that leads to a small, but still expanding waistline. Are you sure that your plans include this?
7. Many reps + daily workout = well defined abs
Remember once and for all, that the local fat loss does not exist. In order to get 6 packs you need a certain time to keep a strict diet and perform daily aerobic exercise (running, walking, biking). Gradually reducing the amount of body fat to 10%, you will see your packs, but if you want to watch them in a relaxed state, you will have to work more, and reduce the amount of fat to 6%.
The longer the process of losing weight and lower percentage of fat is in your body, the harder is to reduce fat. But, if you have the willpower and perseverance, the result will not let you wait and you will get the dream – perfect and well defined packs.
Tags: ABS, Myths about ABS

This entry was posted
on Tuesday, February 19th, 2013 at 9:19 pm and is filed under TRAINING.
You can follow any responses to this entry through the RSS 2.0 feed.
You can leave a response, or trackback from your own site.