>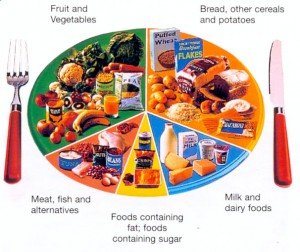 Does it ever exist, that like you eat right, and the soul is restless. Some constant discomfort is felt … Maybe you're just too fixated on healthy eating? By the way, there is even a special term: orthorexia – the desire for proper nutrition, transforming into a very real obsession.
Orthorexic people know all about calories, food composition and glycemic index. They reject the simple carbohydrates and animal fats. Their handbook is a guide to nutrition. In stores they thoroughly study the composition of the product on the label. It is strange, isn't it?
Honestly answer the following questions:
1. Do you pay attention to the composition of the product, but not to its taste
2. You set more stringent limits of your diet, taking out more and more harmful products
3. If you refuse the offer to eat anything that is not useful at all in your mind, you feel proud
4. Your favorite foods are forbidden, because they do not correspond to the concepts of healthy eating
5. If you eat something forbidden that guilt for a long time does not leave you
6. In a different environment from your one where healthy food is not readily available, you try to hold on to the last, in spite of the terrible hunger
7. You try to eat only at home, because you are sure in products that you use for cooking
8. You have to exert a lot of effort to stick to a healthy diet
9. A lot of products that you are absolutely tasteless
If four or more questions you answered yes, then you are – orthorexic. Nutritionists say that you have the risk of mineral deficiencies, hormonal imbalances and metabolic disorders. And the reason for this – the monotonous food, which brings no pleasure.
Following a healthy lifestyle, do not forget the sense of proportion. After all the food – it's fun, which should not be denied because of newfangled trends.

This entry was posted
on Wednesday, February 27th, 2013 at 9:05 pm and is filed under NUTRITION.
You can follow any responses to this entry through the RSS 2.0 feed.
You can leave a response, or trackback from your own site.