>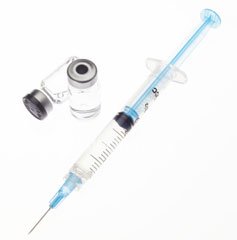 COLORADO SPRINGS, Colo. — A new test that provides a breakthrough in detecting human growth hormone in blood is expected to become available soon and make it more difficult for athletes to use HGH without getting caught.
It's a test some experts consider so good, however, it could blunt the push for the urine-based test sought by some in baseball and football, possibly stalling promising research that has already cost many thousands of dollars.
The new test, called a biomarkers test, scans the blood for chemicals the body produces after HGH use, which are detectable for up to two weeks. The test, expected to be available in the coming weeks or months, is a complement to — or maybe an improvement over — the current test, called an isoform test, which scans blood for synthetic HGH.
Tags: Hgh

This entry was posted
on Sunday, July 11th, 2010 at 1:25 pm and is filed under NEWS.
You can follow any responses to this entry through the RSS 2.0 feed.
You can leave a response, or trackback from your own site.