>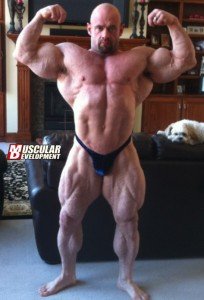 Eight weeks before the 2012 Arnold Classic, George Farah provides some photos of Branch Warren who injured himself. In August Branch Warren slipped on a wet surface and injured his right quadriceps. This incident makes him to skip prestigious bodybuilding competition 2011 Mr Olympia held in September. At the moment Warren looked better and is ready for the 2011 Arnold Champion. "I can't believe this is the same guy who could not walk a few months back," Farah said.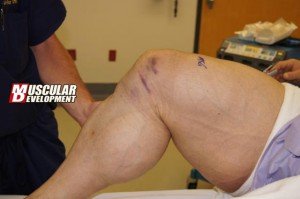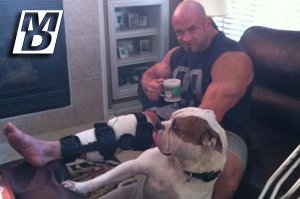 "Branch always comes back better after injury," Farah said. "Every time he gets hurt he gets crazy and he wants to do better."
At the moment Warren hamstrings and buttock are unreal and he is right on track for the 2012 Arnold.
Tags: Branch Warren, Branch Warren is Back

This entry was posted
on Tuesday, January 24th, 2012 at 8:13 pm and is filed under NEWS.
You can follow any responses to this entry through the RSS 2.0 feed.
You can leave a response, or trackback from your own site.