>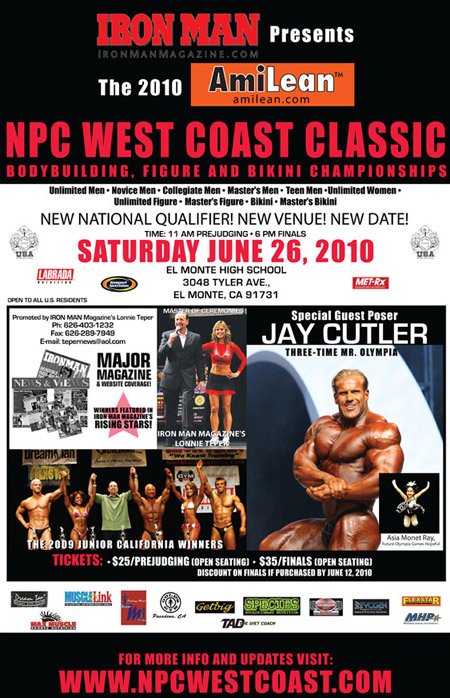 On June 26th, the 2010 NPC West Coast Classic Bodybuilding, Figure and Bikini contest is going to be held at El Monte, California. With a record number of competitors competing in this National Qualifier event, it is going to be a great contest. Ron Avidan will be there covering the event for Bodybuilding.com, Hardbody.com and Getbig.com. Here is the information regarding the contest. See you there.
Tags: 2010 NPC, 2010 NPC West Coast Classic

This entry was posted
on Saturday, June 26th, 2010 at 3:02 pm and is filed under NEWS.
You can follow any responses to this entry through the RSS 2.0 feed.
You can leave a response, or trackback from your own site.