Archive for August, 2012
Posted in
TRAINING
on August 21st, 2012 by admin –
Be the first to comment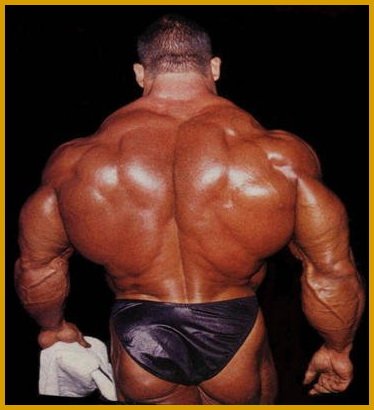 Do not pursue the big weights. This is a very common mistake. Heavy weights are needed for the large muscle groups – chest, back and legs. Delts need an optimal load. Too heavy weight can only halt the growth of small muscles and lead to stagnation.
First you need to strengthen the ligaments and gradually achieve even a small but steady increase of shoulders. But then begins a powerful and constant pumping.
With each exercise should be reached maximum intensity in the strict technique. It's really very simple way, but it works!
Training begins with a light Standing Barbell Shoulder Press. This is a basic exercise makes the blood flow to all muscles of the shoulder girdle at once.
The first exercise in the deltoids workout is Seated Dumbbell Press. The optimal way to perform this exercise is to sit on the bench with a vertical backrest. In this case, you will not need to keep a balance; you can take heavier dumbbells and concentrate fully on what you are doing. The movement should be done very slowly and skillfully. The first two approaches as a warm up with light weight, and then change to heavy dumbbells for 8-10 rep.
The second exercise is Alternate Dumbbell Front Raise – for the front deltoids. Despite the fact that they get a good load when performing Barbell Bench Press, it will be good to give them extra attention. read more »
Posted in
NUTRITION
on August 7th, 2012 by admin –
1 Comment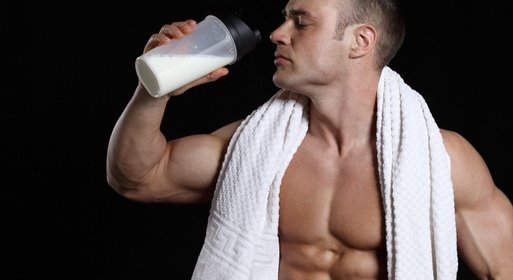 Tasty protein cocktails recipes
In order to achieve better results many athletes use in their diet proteins. As many times was talked in our posts before, Goldenmuscles.com promotes the idea that bodybuilding without supplements cannot exist. Here are some yummy recipes of cocktails that will help you to train more efficient.
Giant
It is recommended in bulking cycles. It contains a balanced combination of proteins, fats and carbohydrates.
Per serving:
300 ml of skim milk
1 ice cream
1 big banana
1 tablespoon of honey
3 tablespoons of whey protein powder
Shake in a blender milk, ice cream and protein powder. At slow speeds continue to mix a cocktail, adding banana and honey.
Fantasy
A delicious cocktail without fat.
Per serving: read more »